Backscatter Underwater Video & Photo once again hosted the largest annual gathering of underwater photographers in the USA. The Monterey Shootout is a four-day weekend of diving, educational seminars, celebration, and a chance to win over $30,000 in prizes, even with the simplest of underwater cameras. This year, 159 participants brought their friends and families to share the fun and see what amazing images can be made in a tight 36-hour window of diving. The ocean and weather cooperated by giving us small pockets of good visibility and a full on jellyfish invasion. Record numbers of photographers joined the Thursday, Friday, and Sunday seminars to dial-in their techniques and captured stunning images for the contest.


ANOTHER GREAT PARTY!
Hanging out on the beach and boats with like-minded divers gives us cold-water enthusiasts a real sense of community. After two days of diving, over 200 people gathered back at the Backscatter mother ship for a night of celebration and drinks stiff enough to heat up the most waterlogged diver. This is the most welcoming and enthusiastic group of underwater photographers in the USA!

Backscatter Gift Certificate
$1000 - Patrick Webster
$500 - Kate Vylet
Backscatter Annual Service for Housing (up to $500) - Michelle Manson
$250 - Marc Hannigan & Kristin Green
Backscatter FLIP5 Pro Package - $179
$30,000 IN PRIZES FROM OUR AMAZING SPONSORS

The Monterey Shootout is primarily an educational and social event, but the serious level of prizes is what drives these cold-water photographers to envision images weeks in advance and feel the motivation from competition nipping at their heels. It is with great thanks and appreciation that we honor the generous support of all of our sponsors. Thank you sponsors for motivating our diving community to new personal bests in image making!



COMMENTS FROM THE PHOTO JUDGES

This year's photo judges included Chuck Davis, Scott Campbell, Jim Decker, Jennifer Penner and Berkley White. Judging is no easy task, especially when there's serious creative effort on display from over 600 entries. Jellies, fringe-heads, and whiskered animals stole the show, as they were more compelling than abstracts that have won in previous years. The rule in the photo judging room was "Would I put this image on my wall?" The judges commented on how they've seen a significant improvement on macro lighting with snoots and controlled lighting placement in both macro and wide angle. It was also noted that the Advanced Macro Traditional category had much fewer entries than previous years. It was theorized that the advanced shooters were either focusing on video or getting cold feet in the competition with their content. The Intermediate category had the largest set of solid images and the longest deliberation to determine a winner. Wide-angle images were the most compelling and were pushed forward for consideration for the Best-of-Show. Ultimately, the winning photos displayed a balance of technical skill and artful composition that would stand the test of time.



COMMENTS FROM THE VIDEO JUDGES

In the video judging room, Carl Miller, Rusty Sanoian, and Joel Penner had a similar challenge judging the video entries with a record number of entries. It was a discussion of how much does a story outweigh the quality. Some of the entries showed a thoughtful 1-minute story line that clearly demonstrated planning and execution. Uppermost selects were story-telling shorts; however, after watching them over and over, top honors went to a video that had the best natural history images. It was determined that great images will win over a story telling video unless the story is better than the images. It was also agreed by both video and photo judges that the final video winner should be selected as the Best-of-Show. If you want to be inspired, watch all of the Monterey Shootout entries to learn how you can make a video that wows your audience in just 36 hours of diving and editing!



ART HASELTINE BEST OF SHOW AWARD

Art Haseltine was a very dear friend to the Monterey diving community. His passion for cold water diving, and photography is legendary with local divers. Anyone who has ever met Art will remember him for his warm and gracious demeanor, and nothing but kindness. Art worked as a marine biologist for the California Department of Fish and Game for 22 years. Most of that time was spent doing research on shellfish aquaculture at the Department's Granite Canyon laboratory south of Carmel. As an underwater photographer, his photographic style was influenced by the black and white legacy of the Monterey Peninsula. His subject matter was from the eye of a marine biologist; but his final product - the fine art black and white print - was from the imagination of the artist.

An early practitioner of medium format underwater photography, when you only had 12-24 exposures per dive and a darkroom was necessary for film processing, Art also pioneered aerial kite photography years before drones were commonplace. His indelible mark on Monterey diving and underwater photography will always be remembered. It's with great pleasure that we dedicate this year's Best-of-Show in his honor.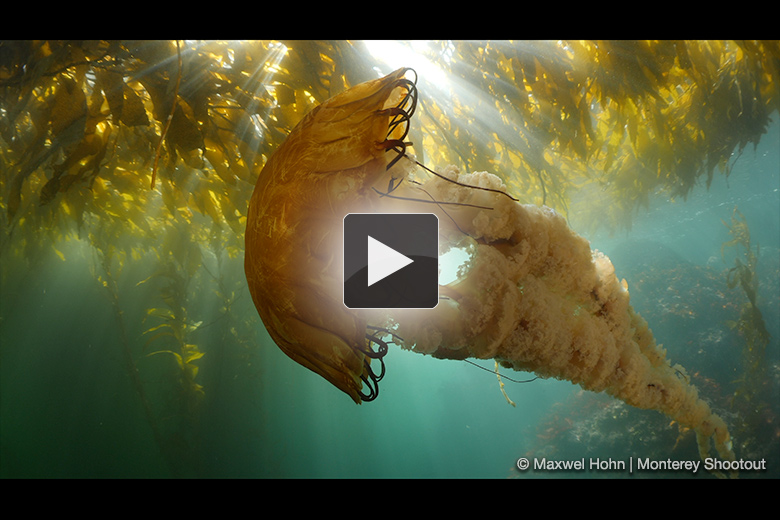 WINNERS - Advanced WIDE ANGLE TRADITIONAL

WINNERS - Advanced WIDE ANGLE UNRESTRICTED

WINNERS - Advanced MACRO Traditional

WINNERS - Advanced MACRO Unrestricted

WINNERS - INTERMEDIATE WIDE ANGLE TRADITIONAL

WINNERS - INTERMEDIATE WIDE ANGLE UNRESTRICTED

WINNERS - INTERMEDIATE MACRO Traditional

WINNERS - Intermediate MACRO Unrestricted

WINNERS - BeginneR WIDE ANGLE TRADITIONAL

WINNERS - BEGINNER WIDE ANGLE UNRESTRICTED

WINNERS - BEGINNER MACRO TRADITIONAL

WINNERS - BEGINNER MACRO UNRESTRICTED

1st Place - Maxwel Hohn

2nd Place - Alexander Seys

3rd Place - Susan Brown

Honorable Mention - Jeffrey Honda

Honorable Mention - Mike Costa

1st Place - Patrick Webster

2nd Place - Brad Brown

3rd Place - Mike Costa

HM - Maxwel Hohn

HM - Desmond Ho

1st Place - Alexander Seys

2nd Place - Jeffrey Honda

3rd Place - Marc Shargel

HM - Aaron Halstead

HM - Brad Brown

Brad Brown

Patrick Webster

William Drumm

Kiran Punnilathil

Keith Rootsaert

Walter Marti

Kate Vylet

Sara_Wilson

Hunter Godfrey

Heather Reiff

Douglas Van Bossuyt

Elena Serajose

Gabrielle Halberg
Berkley White



Berkley White is the founder of Backscatter Underwater Video & Photo which has grown to be the largest underwater photographic equipment supplier is the USA. Since 1994, Backscatter helped develop a community of local cold water divers and has now spent years supporting a thriving tribe of international artists, film makers, and first time shooters from its locations in Monterey, California and Derry, New Hampshire in the USA. For more about Backscatter or articles on equipment and techniques, please see: http://www.backscatter.com Berkley's images and technical articles are regularly published in international magazines and he regularly serves a photographic judge or technical editor on publications. He is also a major promoter for educational events designed for both industry and consumer users such as the Digital Shootout and the DEMA Imaging Center. To learn more about his intensive educational events, please see: http://www.thedigitalshootout.com. Berkley runs a limited schedule of exotic photo safaris each year. From the warm diverse waters of Indonesia to the cold adventure of Alaska, Berkley's shared adventures are always scheduled to be at the best time with the best local knowledge for image makers. For a complete schedule of events, please see his travel company: http://www.underexposures.com.
Jim Decker



As the CEO of Backscatter, Jim is one of the top experts in the world on underwater photo and video equipment and shooting technique. From SLRs to compacts and handycams to broadcast video, Jim has shot video and photo systems from all the major underwater manufacturers and has been a consultant on many of the designs seen in the water today. Jim has also consulted with many professional photographers, production companies, resorts, and magazines including Mythbusters, Discovery Channel, Sport Diver Magazine, Scuba Diving Magazine, Into The Drink, National Geographic, Freshwaters Illustrated, and many more.
Erin Quigley

Erin Quigley is a Adobe ACE certified imaging expert specializing in Adobe Photoshop and Lightroom. She is an award-winning underwater photographer, and creator of GoAskErin.com, which provides resources and training specifically developed for underwater shooters. Erin leads trips and teaches workshops worldwide, and currently writes the Imaging Training column for Scuba Diving magazine.
Scott Campbell



Out of reach and out of sight for many, the underwater world comes alive through the ethereal black and white images of world class freediver Scott Campbell. Campbell's breath hold skills allow him to approach marine subjects differently than photographers that rely on SCUBA. All of Scott's work is captured on a breath of air, commonly called Freediving. Scott spent 5 years competing on the US Freediving Team and set numerous records for depth and duration. He has held his breath for over seven and a half minutes and can dive to 200 feet. These skills, coupled with his photography background, produce work that is unique to the blue water environment.
Carl Miller



Though born in England, filmmaker Carl Miller has spent most of his life in the San Francisco Bay Area of California. Believing that motion picture films can harbor magnificent influence toward creating positive change, Carl obtained a degree in film production at San Diego State University. With degree in hand, he returned to the Bay Area to work for George Lucas' Industrial Light and Magic. There, he "cut his teeth" in the industry for 20 years on more than 30 major motion pictures, and quickly grew into a position as a Visual Effects Director of Photography. Carl was awarded for Outstanding Models and Miniatures in a Motion Picture, by the Visual Effects Society, for PIRATES OF THE CARIBBEAN: Dead Man's Chest. Concurrently, he independently created a 90 minute video about Scuba diving in Monterey, and sold thousands of copies.Carl was the Creative & Director for the $1/2 million DLP Cinema trailer, "Birth of an Image," which opened theaters all over the world. With an ongoing desire to tell cinematic stories, Carl began his personal dramatic filmmaking career with the motion picture RETALIATION, which has played at prestigious film festivals. He was involved as the Cinematographer to reshoot about 50% of George Lucas' latest film RED TAILS. Carl continues working in cinema as a Producer / Director / Cinematographer / and Writer.
Mike Bartick

Mike was raised in sunny Southern California just a short distance from the shores of the Pacific Ocean. An avid diver and marine wildlife enthusiast, he turned to photography to capture and share some of his diving experiences with others. His first underwater camera was borrowed from a buddy to take on one of the frequent family trips to Hawaii. Needless to say he has never returned that camera and from that trip forward he was hooked. His obsession for photographing critters has taken him all over the world and while he admits to loving the warm waters of the tropics his first love will always be the frigid California waters. Mike's work is featured in magazines, text books, calendars and more and can be found worldwide. He is a small animal expert that frequently leads groups of photographers into Asia to seek out that special critter.
Russ Sanoian

Russ Sanoian is the product manager at Backscatter and a freelance underwater and nature videographer based in Monterey, California. Russ has extensive use with most of the current manufacturers video and still housings being offered in todays market.

Russ has been diving closed circuit rebreathers and underwater scooters for the last 10 years and entered the industry as a lead technical sales person with Light & Motion. Russ joined Backscatter as product manager where he constantly evaluates the latest camera technology and blends imaging techniques with the art of technical diving. Russ is well known in the diving industry as a great educator and mentor of new photographers and technical divers and is always available for imaging and technical support.

Russ's film credits include PBS expeditions to the Andrea Doria, CBC "The Nature of Things", DPTV "Shipwrecks of the Great Lakes", BBC "Life" series and "Million Dollar Otters", Local Television shows and several projects in the cenotes of Mexico and freshwater caves in Florida.
Joel Penner

Joel is the founder of Newmediasoup, LLC, a multimedia and event coverage company. He also provides multimedia projects for Backscatter Underwater Video & Photo and is a part of their digital media team. Joel was an early adopter of the use of DSLR cameras for shooting high definition underwater video and currently shoots 4K Ultra High Definition video as part of his business. He is also an active product tester for Backscatter assisting with underwater video camera testing and video editing for new products. His images have been published in various magazines, such as, Scuba Diver TTL, Scuba Diver Ocean Planet, Scuba Diving and Sport Diver. Along with his wife Jennifer, they have authored many published articles on techniques to improve underwater imaging for GoPro cameras and DSLRs, and are regular presenters at scuba diving trade shows.
Ron Watkins

Ron Watkins is a professional photographer, writer, explorer, trip leader and photography instructor specializing in underwater and topside nature photography. Through his imagery, Ron is committed to raising awareness of the challenges facing our fragile ecosystems and threatened marine life in hopes of promoting conservation.

Ron has been an accomplished award-winning photographer for over 15 years and most recently he has been recognized internationally by winning the prestigious Underwater Photographer of the Year, Our World Underwater, World Shootout Team and Ocean Art photography competitions. His imagery and stories have been featured in print and online publications including Ocean Geographic, Alert Diver, Scuba Diving, Scuba Diver Ocean Planet, Underwater Photography Guide, Dive Photo Guide, Unterwasser and Scuba magazine in the UK. You may also find his work displayed in commercial advertising, non-profit organizations, national aquariums, science centers, libraries, schools, businesses, as well as private collections.

To learn more about Ron's work, visit www.ronwatkinsphotography.com
Chuck Davis



From the freezing climes of Antarctica and Greenland to the heat and humidity of the Amazon, Chuck Davis has worked as a specialist in marine and underwater photography and cinematography. His motion picture filming credits include work on several IMAX films, including RING OF FIRE (underwater lava scenes), WHALES, THE GREATEST PLACES, AMAZING JOURNEYS, SEARCH FOR THE GREAT SHARKS, and two Academy Award-nominated IMAX films, ALASKA: SPIRIT OF THE WILD and THE LIVING SEA(underwater/marine scenes of Monterey Bay).
Jennifer Penner

Jen's foray-turned-passion for underwater photography started as a participant at the Digital Shootout in 2008 (ask her some time about her first nightly image critiques). She quickly retired her all-auto point&shoot camera for a DSLR, and now would be in the water everyday with her camera if possible. Her images have been published in various magazines, such as, Scuba Diver TTL, Scuba Diver Ocean Planet, Scuba Diving and Sport Diver. Along with her husband Joel, they have authored many published articles on techniques to improve underwater imaging for GoPro cameras and DSLRs, and are regular presenters at scuba diving trade shows. When not in her ocean office, she attends to their multimedia company, Newmediasoup, LLC.