Backscatter Underwater Video & Photo again hosted the largest annual gathering of underwater photographers in the USA. The Monterey Shootout is a four-day weekend of diving, educational seminars, celebration, and a chance to win over $40,000 in prizes even with the simplest of underwater cameras. This year, 172 participants brought their friends and families to share the fun and see what amazing images can be made in a tight 36-hour window of contest diving and a full four days of fun. We were blessed with pancake flat Monterey Bay and again the Breakwater produced the most award winning videos and photos. For 30+ years divers have gathered to this event in Monterey to photograph invasions of jellies and kelp inhabitants, but this year went to the birds with diving cormorants stealing the spotlight. Frisky sea lions were everywhere and the classic fringeheads and nudibranchs continued to win top honors in the macro category, yet our feathery friends the cormorants were the spectacle underwater.


ANOTHER GREAT PARTY!

Hanging out on the beach, parking lot, and boats with like-minded divers gives us cold-water enthusiasts a real sense of community. After two days of diving, over 200 people gathered back to the Backscatter mother ship for a night of celebration and drinks stiff enough to heat up the most waterlogged diver. This is the most welcoming and enthusiastic group of underwater photographers in the USA!


$40,000 IN PRIZES FROM OUR AMAZING SPONSORS

The Monterey Shootout is primarily a social and educational event, but the serious level of prizes is what drives us all to envision photographs weeks in advance and feel the motivation from competition nipping at our heels. Thus, it's with great thanks that we honor the generous support of all of our great sponsors. Thank you sponsors for motivating our cold-water image-makers to new personal bests!


Backscatter
$1000 Gift Certificate
Jon Anderson
Annual Service for Housing (up to $500)
Joyce Wong
Gift Certificate
$500
Nathan Coy
$250 Gift Certificate $250 2x
Stephen Pacetti & Sam Lavorato


COMMENTS FROM THE PHOTO JUDGES

This year's photo judges included Chuck Davis, Berkley White, Sterling Zumbrunn, and Becca Boring. The photo judges were presented with over 600 underwater photographs to select their favorites within 4 hours. The rule in the photo judging room was "would I put this image on my wall?". Most judges preferred a great wide angle scene, but appreciated a snoot lit macro photo. If you want to compete, get a snoot for macro and learn to use ambient light as your primary light for wide images. Many of the best wide angle images didn't use strobe and the photographer became a hunter of natural light in less than 10 feet of water. Shallow water produces the most dramatic light, more subject options, and you can even stay longer.



COMMENTS FROM THE VIDEO JUDGES

In the video judging room, our judges Carl Miller, Jim Decker, and Rusty Sanoian had a similar challenge to watch 78 videos in a brief window. As with previous years, the judges had a difficult time giving weight to story telling vs. image quality. The judges were happy to see great story telling efforts, but great stories suffered from poor image quality. This years best of show went to a video that told a story with stunning images without saying a word. While a crudely shot video can tell a story and go viral, our judges decided that viral type videos can go stale over time. High quality imagery with a dash of story will win the day and become something you want to watch over and over years later. The judges recommend to tell a story, but spend more time on the quality of your B roll footage. If you're A roll is just so so, your're B roll should be amazing.


CHUCK TRIBOLET BEST OF SHOW AWARD

Chuck was a brilliant engineer by day and the de facto mayor of diving Monterey via small boats by weekend. He introduced many of us to early GPS systems, ocean weather sleuthing, and helped pioneer diving in Monterey. He was a major advocate of marine conservation and facilitated the judging of the Monterey Shootout and California Beach Photo Competition for over 20 years. Long live Chuck!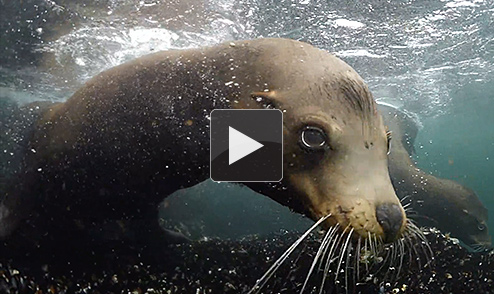 Best of Show - Maxwel Hohn
WINNERS - Advanced WIDE ANGLE TRADITIONAL

WINNERS - Advanced WIDE ANGLE UNRESTRICTED

WINNERS - Advanced MACRO Traditional

WINNERS - Advanced MACRO Unrestricted

WINNERS - INTERMEDIATE WIDE ANGLE TRADITIONAL

WINNERS - INTERMEDIATE WIDE ANGLE UNRESTRICTED

WINNERS - INTERMEDIATE MACRO Traditional

WINNERS - Intermediate MACRO Unrestricted

WINNERS - BeginneR WIDE ANGLE TRADITIONAL

WINNERS - BEGINNER WIDE ANGLE UNRESTRICTED

WINNERS - BEGINNER MACRO TRADITIONAL

WINNERS - BEGINNER MACRO UNRESTRICTED

1st Place - Maxwel Hohn

2nd Place - Brad Brown

3rd Place - Weiwei Gao

Honorable Mention - Alex Seys

Honorable Mention - Keith Rootsaert

Honorable Mention - Patrick Webster

1st Place - Tyler Schiffman

2nd Place - Maxwel_Hohn

3rd Place - Andy Charal

HM - Brad Brown

HM - Jon Anderson

HM - Mike Costa

1st Place - Alex Seys

2nd Place - Susan Brown

3rd Place - Leon Burda

HM - Brad Brown

HM - Nathan Coy

HM - Andy Charal

Andy Charal

Brandon Garcia

Chris Kitting

Douglas VanBossuyt

Heather Reiff

Hunter Godfrey

Ian Markham

Jake McConnell

John Cast

Keith Rootsaert

Luke Kilpatrick

Matthias Lebo

Mikael Gustafson

Mike Costa

Nanette Como

Richard Dante

Susan Brown
Berkley White



Berkley White is the founder of Backscatter Underwater Video & Photo which has grown to be the largest underwater photographic equipment supplier is the USA. Since 1994, Backscatter helped develop a community of local cold water divers and has now spent years supporting a thriving tribe of international artists, film makers, and first time shooters from its locations in Monterey, California and Derry, New Hampshire in the USA. For more about Backscatter or articles on equipment and techniques, please see: http://www.backscatter.com Berkley's images and technical articles are regularly published in international magazines and he regularly serves a photographic judge or technical editor on publications. He is also a major promoter for educational events designed for both industry and consumer users such as the Digital Shootout and the DEMA Imaging Center. To learn more about his intensive educational events, please see: http://www.thedigitalshootout.com. Berkley runs a limited schedule of exotic photo safaris each year. From the warm diverse waters of Indonesia to the cold adventure of Alaska, Berkley's shared adventures are always scheduled to be at the best time with the best local knowledge for image makers. For a complete schedule of events, please see his travel company: http://www.underexposures.com.
Jim Decker



As the CEO of Backscatter, Jim is one of the top experts in the world on underwater photo and video equipment and shooting technique. From SLRs to compacts and handycams to broadcast video, Jim has shot video and photo systems from all the major underwater manufacturers and has been a consultant on many of the designs seen in the water today. Jim has also consulted with many professional photographers, production companies, resorts, and magazines including Mythbusters, Discovery Channel, Sport Diver Magazine, Scuba Diving Magazine, Into The Drink, National Geographic, Freshwaters Illustrated, and many more.
Scott Campbell



Out of reach and out of sight for many, the underwater world comes alive through the ethereal black and white images of world class freediver Scott Campbell. Campbell's breath hold skills allow him to approach marine subjects differently than photographers that rely on SCUBA. All of Scott's work is captured on a breath of air, commonly called Freediving. Scott spent 5 years competing on the US Freediving Team and set numerous records for depth and duration. He has held his breath for over seven and a half minutes and can dive to 200 feet. These skills, coupled with his photography background, produce work that is unique to the blue water environment.
Sterling Zumbrunn



As a passionate technologist, I dive into more gadgets and apps than you can imagine. I currently work as Senior Product Manager for SmartThings, leading integrations of video cameras, locks, lights and more onto one of the world's leading smart home platforms. I am an image maker of the natural world. My main focus has been underwater photography, through which I've been fortunate enough to travel the world's oceans. I've always been obsessed with aerial photography, recently applying that passion towards aerial photography of the San Francisco Bay Area. Conservation is one my passions, and I strive to use my work to inspire others and lead to changes in behavior.
Carl Miller



Though born in England, filmmaker Carl Miller has spent most of his life in the San Francisco Bay Area of California. Believing that motion picture films can harbor magnificent influence toward creating positive change, Carl obtained a degree in film production at San Diego State University. With degree in hand, he returned to the Bay Area to work for George Lucas' Industrial Light and Magic. There, he "cut his teeth" in the industry for 20 years on more than 30 major motion pictures, and quickly grew into a position as a Visual Effects Director of Photography. Carl was awarded for Outstanding Models and Miniatures in a Motion Picture, by the Visual Effects Society, for PIRATES OF THE CARIBBEAN: Dead Man's Chest. Concurrently, he independently created a 90 minute video about Scuba diving in Monterey, and sold thousands of copies.Carl was the Creative & Director for the $1/2 million DLP Cinema trailer, "Birth of an Image," which opened theaters all over the world. With an ongoing desire to tell cinematic stories, Carl began his personal dramatic filmmaking career with the motion picture RETALIATION, which has played at prestigious film festivals. He was involved as the Cinematographer to reshoot about 50% of George Lucas' latest film RED TAILS. Carl continues working in cinema as a Producer / Director / Cinematographer / and Writer.
Mike Bartick

Mike was raised in sunny Southern California just a short distance from the shores of the Pacific Ocean. An avid diver and marine wildlife enthusiast, he turned to photography to capture and share some of his diving experiences with others. His first underwater camera was borrowed from a buddy to take on one of the frequent family trips to Hawaii. Needless to say he has never returned that camera and from that trip forward he was hooked. His obsession for photographing critters has taken him all over the world and while he admits to loving the warm waters of the tropics his first love will always be the frigid California waters. Mike's work is featured in magazines, text books, calendars and more and can be found worldwide. He is a small animal expert that frequently leads groups of photographers into Asia to seek out that special critter.
Jason Bradley

Jason Bradley has a unique set of skills. He specializes in nature and wildlife photography both underwater and above; he's the owner and operator of Bradley Photographic Print Services—a fine art print lab; he leads photographic expeditions around the world, he is the author of the book Creative Workflow in Lightroom, published by Focal Press, and is a blogger for Outdoor Photographer Magazine. Visit Jason's site to see more of his work, to learn about fine art printing, and find info on his upcoming workshops and expeditions.
Matt Ferraro

Matt Ferraro has been the lead cinematographer for the Cousteaus for the last 15 years. From the tannin brown waters of the Amazon to the crystal blue below Arctic ice, Matt has documented stunning wildlife behavior and the Cousteau team in every corner of the Earth. Matt's camera experience is as diverse as his travels. Matt cut his teeth on 35mm motion picture film, progressed through all professional video formats and is an expert with the latest digital cinema cameras such as the 6K Red Dragon. Matt's long list of credits includes the award winning 11 hour seven-episode PBS series Ocean Adventures and the record breaking Mission 31. As a deep tech and closed circuit rebreather diver, Matt documented the rarely visited wreck of the USS Monitor, was the part of the first team in 19 years to touch down on Cordell Bank and was one of the first to record the twilight reefs of the Northwester Hawaiian Islands.
Russ Sanoian

Russ Sanoian is the product manager at Backscatter and a freelance underwater and nature videographer based in Monterey, California. Russ has extensive use with most of the current manufacturers video and still housings being offered in todays market.

Russ has been diving closed circuit rebreathers and underwater scooters for the last 10 years and entered the industry as a lead technical sales person with Light & Motion. Russ joined Backscatter as product manager where he constantly evaluates the latest camera technology and blends imaging techniques with the art of technical diving. Russ is well known in the diving industry as a great educator and mentor of new photographers and technical divers and is always available for imaging and technical support.

Russ's film credits include PBS expeditions to the Andrea Doria, CBC "The Nature of Things", DPTV "Shipwrecks of the Great Lakes", BBC "Life" series and "Million Dollar Otters", Local Television shows and several projects in the cenotes of Mexico and freshwater caves in Florida.
Chuck Davis



From the freezing climes of Antarctica and Greenland to the heat and humidity of the Amazon, Chuck Davis has worked as a specialist in marine and underwater photography and cinematography. His motion picture filming credits include work on several IMAX films, including RING OF FIRE (underwater lava scenes), WHALES, THE GREATEST PLACES, AMAZING JOURNEYS, SEARCH FOR THE GREAT SHARKS, and two Academy Award-nominated IMAX films, ALASKA: SPIRIT OF THE WILD and THE LIVING SEA(underwater/marine scenes of Monterey Bay).